23 years ago, another 6-year-old boy fired a gun in school. The victim was his classmate | CNN


CNN
 — 

When authorities in Newport News, Virginia, announced on January 6 that a 6-year-old boy brought a gun to school and shot his teacher, sending her to the hospital, the country was stunned. The city's mayor said it was nearly impossible to grapple with what happened. The police chief called the case "unprecedented."
But in one Michigan community, residents were reminded of two other first graders.
One of them was Kayla Rolland, a blue-eyed, fiery young girl who loved to dress up and sing with her siblings and cheer up family members with comedic bits. "If I could describe my sister with a color, she was a yellow," said her older sister, Elizabeth Krasinski. "She was so full of sunshine."
The other was the 6-year-old boy who brought a gun to their elementary school nearly 23 years ago and fatally shot Kayla.
Her killing plunged the community of Mount Morris Township into deep grief and gripped national interest for months: Newspapers labeled the student who fired the gun a young "killer," whose childhood had been marked by poverty and neglect and who was long surrounded by crime. Others said it was about race: The boy was Black while Kayla was White. Prosecutors received messages from across the country calling for the boy to be prosecuted. Some called for capital punishment.
But when Arthur Busch, then Genesee County prosecutor, found himself sitting across from the young boy weeks after the February 29, 2000, killing, all he felt was compassion for him. The boy, missing his two front teeth, had been coloring when Busch walked into the room. The child said he liked Busch's tie and that he was excited that Easter was approaching so he could meet the Easter Bunny. "I just saw my own children in him," Busch said. "I felt it was my duty as a public official responsible in that situation that we should try to protect this kid. We should try to make sure he never does this again."
CNN is not naming the boy – who is now a 29-year-old man – because he was underage at the time and never charged in connection with Kayla's killing. Several adults, including his uncle, faced charges in the aftermath and he was removed from his parents' custody and placed into foster care, the prosecutor said. After that, Busch lost his trail.
The case appears to be the most similar to the Virginia shooting, according to data from the K-12 School Shooting Database, which tracks shootings in American schools going back to 1970. There were two other cases, according to the database, in which the suspect was as young as 6: in 2011, in Texas and 2021, in Mississippi. In both cases, the gun went off accidentally.
What followed the Michigan school shooting can help shed light on what Virginia investigations may be examining, what could be next for the student and what accountability could look like when the shooter is a first grader.
Nearly a quarter of all residents in Mount Morris Township live in poverty today. That's how Krasinski remembers growing up. By all accounts, that's how the boy who shot her sister grew up, too.
At the time of the shooting, the boy lived in what Busch described as a flophouse. The child's mother had been evicted from her home after falling behind on rent and sent her two sons to stay with their uncle while she worked two jobs to make ends meet, according to a clipping from local newspaper Battle Creek Enquirer.
The boy's father was in jail at the time of the shooting after violating his parole on a burglary conviction, according to a Lansing State Journal news clip.
At their uncle's home, the boy and his older brother were most of the time "raising themselves," said Busch, who led the state's criminal investigation and spoke to school officials, local authorities and child welfare agency staff throughout the probe. In one room of the uncle's house, the boy found a shoebox that contained chocolate, coins and the stolen .32-caliber semiautomatic pistol he would later use to shoot Kayla, according to the former prosecutor and articles from the time.
"He was treating it as if it was a toy, because I don't think he had too many toys," Busch said. The child put the firearm in his backpack and brought it with him to Buell Elementary School.
Courts terminated custody rights of the boy's parents after the shooting and he was eventually placed into the foster care system, Busch said. When Busch visited him in a facility he was staying in several weeks later, the prosecutor asked what he liked most there. "They read to me," the child responded.
"His eyes lit up when he talked about having somebody read him books," Busch recalled. "It was clear that there had been a pattern of neglect."
CNN attempted to reach the 29-year-old man and his family but did not receive a response. In a statement to MLive-The Flint Journal in 2020, the boy's mother said, "We are all doing fine as a family again."
Authorities have not shared details about the 6-year-old boy in the Virginia case, or his family history. In a news conference last Monday, Newport News Police Chief Steve Drew said that after the child shot his 25-year-old teacher, he was restrained by another school employee and became "a little combative" when police arrived.
Drew said the firearm was legally purchased by the child's mother. He found the weapon at his home, placed it in his backpack and brought it to school when his mom dropped him off later that morning, Drew said. Police have not shared details about where the child found the weapon and how it was stored.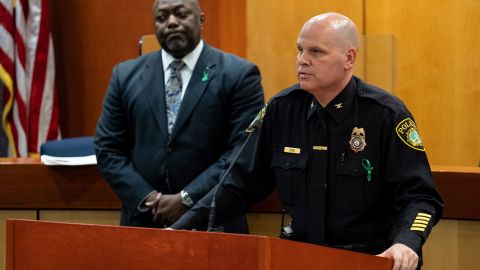 Authorities obtained a temporary detention order and took the child to a medical facility where he received treatment, the police chief said. In an email to CNN, the police department said the child is in the custody of the Newport News Department of Human Services, which is "handling any current or future placement" of the boy, but did not provide further details. The city told CNN no further information about the child will be released.
The city's Department of Child Protective Services is investigating whether there were any previous incidents with the family, Drew said earlier this month.
In the Michigan case, authorities did not charge the child because he was not of "age of understanding," Busch said.
"He was the kid that believed in Santa Claus and the Tooth Fairy and the Easter Bunny. He doesn't have the capacity to commit a crime or be intentional," Busch said. "People who think that little kids have the mental capacity to commit murder, they just simply don't understand little kids."
Similarly, it's "extremely unlikely" the child in Virginia will stand trial for any charge, said Julie E. McConnell, director of the Children's Defense Clinic and a law professor at the University of Richmond.
"You have to be competent to stand trial in Virginia," she said. "We require that the defendant has an understanding of their rights … that they would understand how to assist their attorney in preparing for the case, that they would understand the role of everyone in the courtroom."
In many cases, children that age don't even understand the permanent damage firing a gun can do, she added. "It's very possible that a 6-year-old wouldn't understand that it's not a toy," McConnell said.
While the investigation is still in its early stages, the police chief told "CNN This Morning" on Tuesday it's possible the child's mother will face charges.
To make those decisions, investigators will likely dig into the family's circumstances before the shooting, what role parents may have played in how accessible the gun was, any efforts they made to secure it and any previous interaction the child may have had with the weapon, McConnell said. The child's parents could potentially face a misdemeanor if they are found to have violated a Virginia law that prohibits leaving a loaded, unsecured firearm in a way that endangers children's lives, she said. They could also face felony neglect charges if authorities believe they put the young boy in a position that is dangerous to him or others, McConnell said. But proving that in court, she said, comes with a "very high standard."
After the Michigan shooting, a 19-year-old man who was accused of leaving the gun where the first-grade boy found it spent 2 1/2 years in prison after pleading no contest to involuntary manslaughter, according to a newspaper clipping from The Herald-Palladium.
Two other men, including the boy's uncle, were charged in the case and pleaded guilty to federal charges for possessing the stolen gun that killed Kayla, according to a later clipping from the same paper.
The boy's father publicly apologized to Kayla's family for his son's actions, saying that while the child "should know right from wrong … I don't think he knew what he was doing."
After the shooting, the mother admitted to providing a neglectful environment for her children, but two other charges against her were dismissed, the Detroit Free Press reported. And she defended her actions to the press, saying sending the boys to her brother was an attempt to keep them safe, according to a clip from the Enquirer. In the same interview, she said the shooting weighed heavily on her and she prayed daily for Kayla and her family.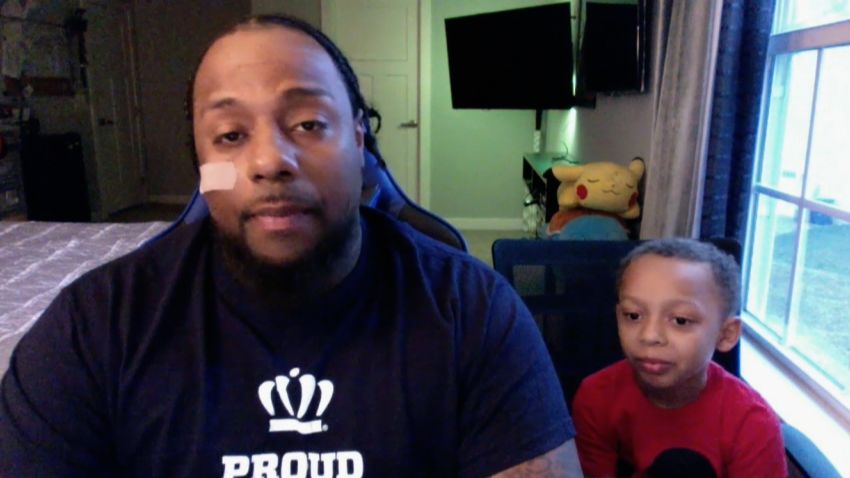 A 6-year-old shot a teacher in class. Hear from an 8-year-old student who was down the hall
In the hours following the Newport News shooting, authorities called on the community to see the shooting as a reminder of the need to "keep children safe."
"We need the community's support," school superintendent George Parker said, "to make sure that guns are not available to youth and I'm sounding like a broken record today, because I continue to reiterate that: That we need to keep the guns out of the hands of our young people."
That's the same lesson Krasinski said she hoped her sister's killing would have taught her community. While their mother took to advocating for gun law reform after the shooting, Krasinski said for her it was never about the gun; it was about the conditions the young boy could have been exposed to that may have led him to act the way he did. "There were so many underlying issues," she said.
More than two decades later, she holds no grudge against him. "He was a baby," she said.
And when she thinks about her sister now, she remembers their good times: The performances they would put on of their favorite songs, including The Kelly Family's hit, "Fell in Love with an Alien," her sister's sassy attitude and the way she comedically moved her eyebrows to make her siblings laugh.
"We would make life fun, that was just our mission," she said. "Our mission in life was just to be kids."
Krasinski, now the mother of four children, said there's often moments she feels Kayla's presence, both through her children's questions about her or through the traits they've unknowingly inherited from their aunt.
"My youngest … she's very much like my sister," Krasinski said. It feels, she said, "like I have my best friend back."